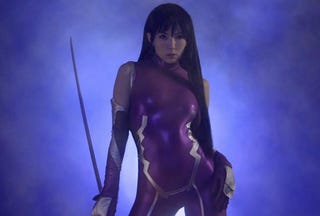 Yes, cosplay porn is a thing. But some of the costumes are rather well done. And people are willing to pay top dollar, er, yen, for the used outfits.
Note: This article contains content some readers might find objectionable.
Advertisement
Adult movie company ZIZ Entertainment recently auctioned off several costumes featured in its cosplay-themed pornos Taimanin Asagi and Taimanin Yukikaze, which is based on the adult computer games by the same name. They have also spawned anime as well.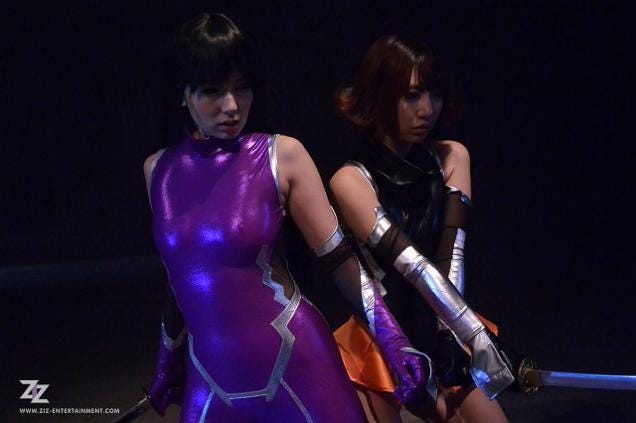 Here, you can see some of the outfits featured. Realize that the screen grab is from the auction's closing day: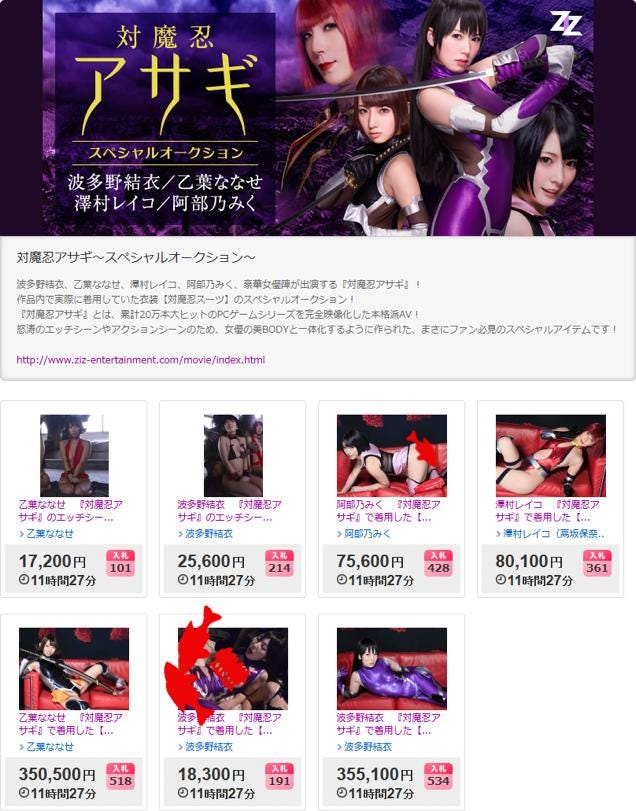 Typical clothing items on the "Adult Auction" site tend to get only a handful of bids, if any, and outfits don't usually go for over a couple hundred bucks, at most.

But, this six-piece outfit racked up 534 bids and went for over 355,000 yen or US$3,498.

And this five-piece outfit netted over 350,000 yen or $3,448. The outfit also received over 500 bids.
Advertisement
Advertisement
These are rather high prices, but not a first for costumes from these movies. As website Insidears points out, previously, an outfit worn in the Taimanin Yukikaze porn racked up over 300,000 yen ($2,956) when it was auctioned off this past February. Likewise, it received over 500 bids.

These movies, for what they are, seem to be a step above the typical adult movie. There are action sequences, special effects, and dudes in make-up.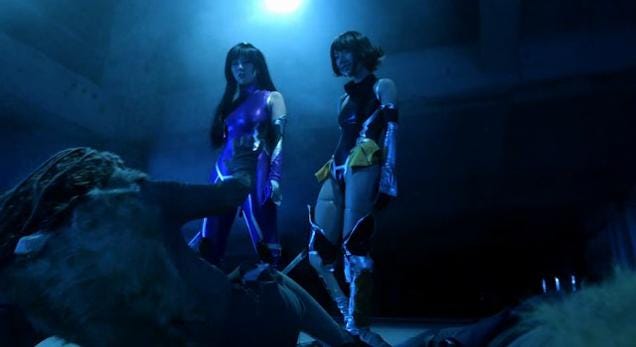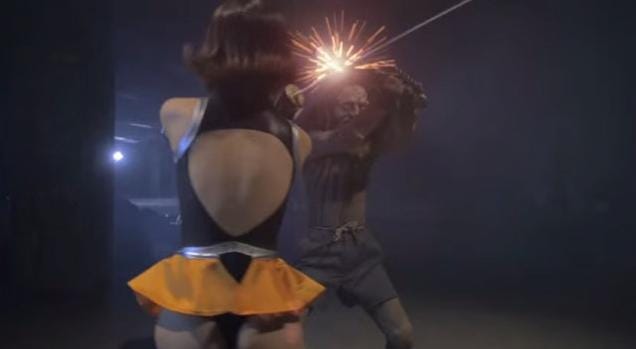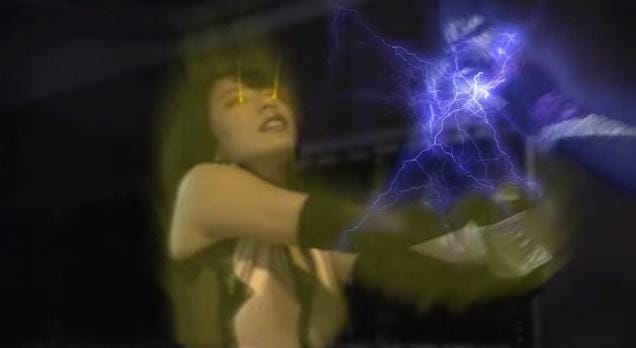 I can't help but wonder if cosplayers aren't putting in these bids, because the outfits themselves appear to be well-constructed and suitable to wear to a convention—like, the costumes that are getting the highest bids could be worn in public.
Advertisement
That, or I guess there are hundreds of diehard Taimanin fans with money to burn.
実写版「対魔忍アサギ」の衣装がオークションで現在35万円wwwwwwww [Insidears]
To contact the author of this post, write to bashcraftATkotaku.com or find him on Twitter @Brian_Ashcraft.
Advertisement
Kotaku East is your slice of Asian internet culture, bringing you the latest talking points from Japan, Korea, China and beyond. Tune in every morning from 4am to 8am.