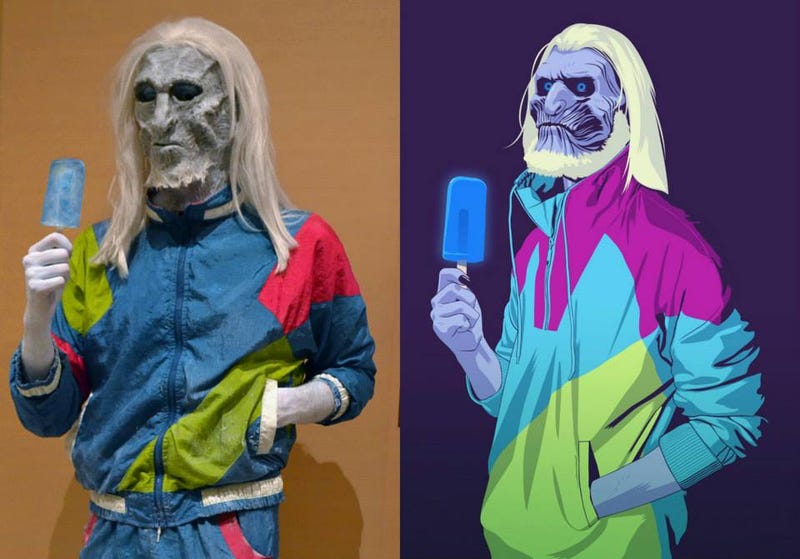 So, remember Mike Wrobel's amazing portrayals of the cast of Game of Thrones as bad 80s and 90s stereotypes? A group of cosplayers went to Dragon Con dressed as all of them.

French artist Mike Wrobel has recast the stars of Game of Thrones as stars of sterotypical 90s…
Adam Albert took the images, which are so good they even get the original poses right.
Advertisement
[via Fashionably Geek]