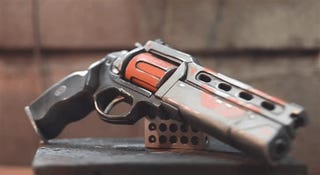 GIF
As a Titan with a love of Hand Cannons myself, I'm digging this replica built by Bill Doran.

Cosplay isn't just about wearing costumes. A lot of the time stuff like weapons and armour is…
If you want to try and make one yourself, he's included blueprints and tips in the description of the video below.