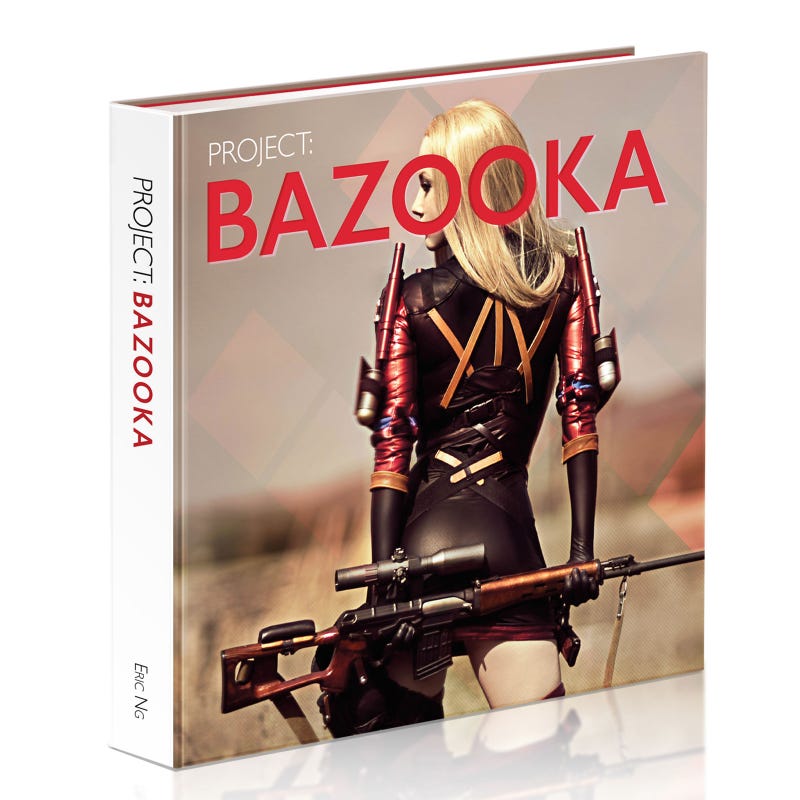 Eric Ng, aka BigWhiteBazooka, is one of the best cosplay photographers on Earth. So his new book, full of his best work over the years, is definitely worth checking out.
I got a copy the other day, and was surprised by how quality the book itself is. If you've seen Eric's work you'll know that the pics themselves are fantastic, but Project Bazooka ships as a very fetching hardcover, containing just over 150 pages of photos and interviews.

When you look at cosplay photos here on Fancy Pants, the cosplayers themselves are only half the…
Originally put together as a Kickstarter project, the book is now available for everyone for $28.
Advertisement
Advertisement
It's also, ahem, the second book this month you should pick up if you're into cosplay.